Hi everyone, I've just realised  how long it's been since I did a update and new series blog. Apologies. I have been transferring computers from a loved and trusted Windows 7 with Microsoft Office 2010 to Windows 10 and LibreOfice. I've also started using Simplenote which came up as a free alternative to OneNote which I had been using to add the book titles as I added them on to the www.childrensbooksequels.co.uk website. So there's a long list of titles and series. Click on the series name and the link will take you to the right page on the www.childrensbooksequels.co.uk website.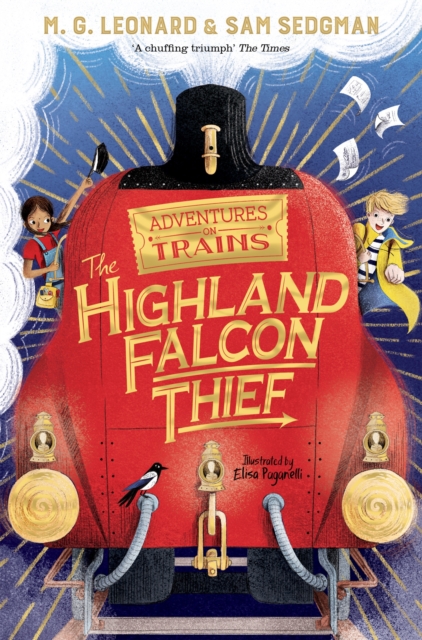 New series added:
Alex Milway – Hotel Flamingo
Andy Griffiths – Just
Arthur Conan Doyle & Stephanie Baudet – Sherlock Holmes Children's Collection
Catherine Fisher – Clockwork Crow
Chris Mould – Pocket Pirates
Deborah Wiles – Sixties Trilogy
Django Wexler – Wells of Sorcery Trilogy
Holly Rivers – Demelza
Louie Stowell – Dragon in the Library
M.G. Leonard & Sam Sedgwick – Adventures on Trains 
Maggie Stiefvater – Dreamer Trilogy
Matt Haig & Chris Mould – Truth Pixie
Nick East – Agent Weasel
Patience Agbabi – Leap Cycle
R.J. Palacio – Wonder
Robert Muchamore – Robin Hood
Rob Lloyd Jones – Jake Atlas
Shannon Messenger – Keeper of the Lost Cities
Shannon Messenger – Sky Fall Trilogy
Sharon Marie Jones – Grace-Ella
Tomi Adeyemi- Legacy of Orisha
Tom Nicoll – Boyband of the Apocalypse
Tom Nicol – Level Up
Tom Nicol – There's a Dragon
Tui T Sutherland – Wings of Fire: Legends
Vashti Hardy – Brightstorm
Victoria Forester – Piper McCloud
Wilbur Smith – Jack Courtney Adventure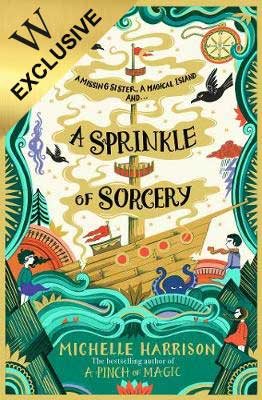 Updates added:
Alex Milway – Pigsticks & Harold – 3
Anthony Horowitz – Alex Rider – 12 & 13
Brenda Felber – Pameroy Mystery -9
Dav Pilkey – Adventures of Dog Man – 8
Derek Landy – Skulduggery Pleasant – 13
Dermot O'Leary – Toto the Ninja Cat – 3
Dominique Demers – Adventures of Miss Charlotte – 4
Kevin Tsang – Sam Wu – 4 & 5
Laura Ellen Anderson – Amelia Fang – 6
Laura James – Fabio the World's Greatest Flamingo Detective – 2 & 3
Lindsey Kelk – Cinders and Sparks – 2 & 3
Michelle Harrison – Pinch of Magic – 2
Nicki Thornton – Seth Seppi Mysteries
Peter Bunzl – Cogheart Adventures – 4
Sam Copeland – Charlie – 3
Tom Palmer – Roy of the Rovers – 4 & 5
W. Bruce Cameron – Dog's Purpose Puppy Tales – 6
Please remember to order your books through the www.childrensbooksequels.co.uk website. I get a tiny percentage of what you pay for the book, which helps to pay for the server. Even better, if you go through the Amazon links and buy absolutely anything, I get a small amount for that as well. Thank you
Happy reading.